Categories
Ads in Truro
›
Cargo Transportation in Truro
8
Cargo Transportation in Truro
8
We are able to provide agency services in Ukraine for companies with import or export transportation needs to and from countries of the CIS. Company has agency office in Odessa.
We are offering transport services in Ukraine, including transportation by trucks, containers though Odessa and Ilyichevsk ports and by railway across Ukraine and to/from CIS countries and Europe
we arrange transportation of personal effects in sea containers from Ukraine (including sertification) to all destinations in the world
shipments of different cargos in containers from USA to Ukraine and Russia and viсe-versa
we can arrange delivery of small cargos from 100 up to 1000 kgs to/from Great Britain
we are arranging transportation of goods through Odessa and Ilyichevsk ports including forwarding and documentation in port, payment for sea freight and transportation of containers by trucks or by
sea freight brokers for shipments from Black sea and Azov sea region to Europe, Asia, Turkey, India and vise versa
We are able to arrange transportation of abnormal loads between countries of the CIS and all European countries.
Within the radius of 380 km from Truro
Sertanden-owp, LTD, London,

373 km
Габаритный груз, перевозки Украина- Великобритания
Within the radius of 373 km
New ads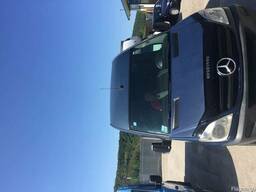 Габаритный груз, London.
×
×
"Cargo Transportation" in regions
×
×